Martha hits the bottle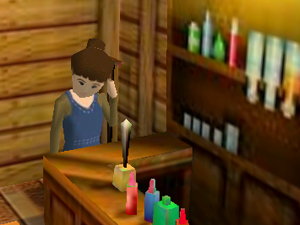 Day 19

Martha found herself in an alcoholic stupor today as, desperate to find some time to herself, she managed to finish a whole bottle of whisky. "I renewed my acquaintance with that lovely bottle of the Macallan," she writes.

"We got to be rather intimate towards the end of the evening... I woke up with my arm wrapped around its echoing emptiness and my cheek pressed against the label. I've been trying to massage the imprint off my face ever since, as on my left cheek is a ghostly copy of the words "18 Years Old" and a sort of coronet thingy. Since the words are printed backwards, it looks even more weird."

What next for Martha? A steady descent into alcoholism? Stay tuned.
Back to the news items